ِ
A

nswer

Actually your lung cancer is T1N0M0 which is stage Ia. In stage Ia lung cancer we do not give chemotherapy after operation (adjuvant therapy). Moreover, we do not have any solid proof that Avastin helps in the adjuvant setting of lung cancer treatment.

Winton et al published an article in the New England Journal of Medicine comparing adjuvant treatment with chemotherapy combining cisplatin and vinorelbine versus observation alone for patients with stage Ib and stage II lung cancer, as you see below there was a survival advantage for chemotherapy.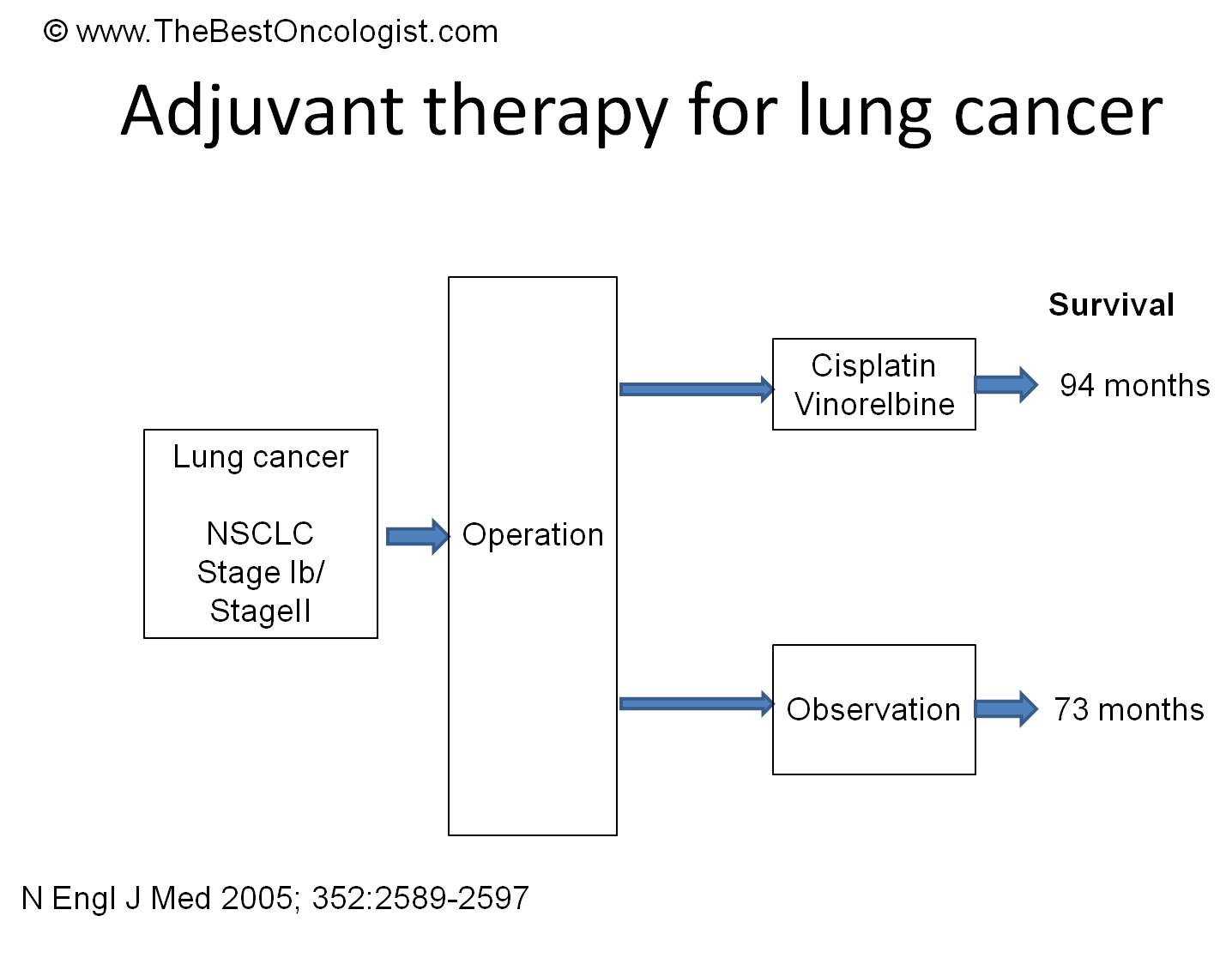 Lung Cancer Staging TNM of Lung Cancer
My advice:
Avoid smoking! And adopt physically active life style.
November 1, 2010